Prevention Academy
May 10-12, 2022 | Los Angeles, CA
The Pacific Southwest PTTC is pleased to announce that our second annual Prevention Academy for 2022 will be in-person! Featuring three workshop options, keynote speakers, and networking opportunities. Participants will leave with new skills to improve their communication, collaboration, and community mobilization.
Event Schedule:
May 10, 2022: 8:30 am – 5:00 pm
May 11, 2022: 8:30 am – 5:00 pm
May 12, 2022: 8:30 am – 12:00 pm
Location
The Academy will be held at The Westin Los Angeles Airport
The Westin Los Angeles Airport
5400 West Century Boulevard
Los Angeles, CA 90045
The event room rate is no longer available, please check with the Westin Hotel for available rates.
See text below: Travel & Lodging Details
Keynote Speaker:
David Jernigan, PhD, Department of Health Law, Policy, and Management, Boston University
More Information coming soon!
Workshop Options
Participants will select one workshop to participate in during the Prevention Academy. All have a general connecting theme of communication, collaboration, and community mobilization.
Workshop Option 1:
Let's Talk – A Science of the Positive Approach to Community Conversations
Level: Entry-level
Facilitator: Jason Anderson, The Montana Institute
Workshop Description 
Improve health and safety in your community with The Science of the Positive and Positive Community Norms (PCN). This highly interactive and engaging workshop will leave you inspired, energized, and ready to increase health in your community! These frameworks focus on growing the good that already exists in your community by promoting protective factors, increasing healthy norms, and changing community cultures on issues including substance use, traffic safety, child maltreatment, mental health, suicide prevention, and more. So much of the work of prevention centers on conversations. It is in conversation that the gaps between perceived and actual community norms are explored. At the meeting. In the hallway after the meeting. Sitting in the bleachers next to another parent. This is where perspectives can be shifted. Equipping prevention professionals with skills to effectively facilitate these conversations without raising defensiveness provides a significant impact. In the closing session, which is based upon and created in conjunction with Jeff Linkenbach of The Montana Institute, Jason will introduce the concepts of "Let's Talk" while providing examples of the advantages of this communication style versus other approaches.
Upon completion of this training, participants will be able to:
Define the Cycle of Transformation.
Summarize the impact of identifying and growing Positive Community Norms.
Identify the power of their "Why."
Discover their "Why," how to talk about it, and who to share it with.
Summarize the impact of community affirmations.
Apply effective strategies for responding to those who are less-than enthused by your prevention efforts.
Workshop Option 2:
Collective Impact
Level: Intermediate
Facilitator: Deb Halliday
Workshop Description 
Our work as community builders calls us to connect with a wide variety of people, organizations and initiatives to build trusting, collaborative relationships. Yet collaboration across sectors can often feel daunting, and aligning our work for meaningful impact can be a real challenge. Join this highly-interactive workshop intensive to explore collective impact, a framework for understanding and practicing complex collaboration. Collective impact is being used throughout the world as a way to develop the capacity of people and organizations to work together.  This workshop will present the core components of collective impact and allow participants an opportunity to explore several tools to help them connect theory to practice.
Upon completion of this training, participants will be able to:
Define the collective impact framework, including the five essential conditions and how initiatives are centering equity in their approach
Apply practical tools to help deepen and advance their own community collaborations
Develop a customized roadmap for moving their community initiative forward
Workshop Option 3:
Liberating Structures
Level: Leadership
Facilitators: Fisher Qua and Anna Jackson
Workshop Description 
In this workshop, we will collaboratively reflect on the practices and qualities of leadership that can be easy to overlook, ignore, and underestimate. We will also use the session to introduce a suite/repertoire of participatory facilitative methods called Liberating Structures. These tools are nicely adapted to prevention work AND help to draw out more distributed contributions and leadership from groups. Come prepared for a lively and experiential set of interactions!
We anticipate that people who participate will…
Have an embodied understanding of different tools, methods, and practices that can be used to lead groups in a facilitative way;
Critically reflect on and draw forward the underlying habits, principles, practices, and behaviors of effective leaders;
Look appreciatively and developmentally at their own leadership (practice) and notice where there are opportunities to strengthen current practices, lean into new ones, and reinforce their commitment to their own leadership values; and
Make and deepen connections with peers who can be tapped for future problem-solving, reflection, and support.
Who should attend?
The Prevention Academy is intended for those working in primary substance misuse prevention, specifically those who are dedicated to delaying the initial onset of substance use and prevent substance misuse.
Participation is limited to those working in HHS Region 9. HHS Region 9 includes: American Samoa, Arizona, California, Commonwealth of the Northern Mariana Islands, Federated States of Micronesia, Guam, Hawaii, Nevada, Republic of the Marshall Islands, and the Republic of Palau.
Continuing Education
Prevention Academy attendees will receive Certificates of Participation with 16 contact hours that can be submitted to your state or jurisdiction IC&RC-affiliated certification board to apply towards Prevention Specialist certification or recertification. Certification board requirements vary, so be sure to confirm with your board that it meets their specific certification requirements. Partial credit is not available.
COVID-19 Information
We are looking forward to your participation in the 2022 Prevention Academy at The Westin Los Angeles Airport, Los Angeles, CA. The Pacific Southwest PTTC is dedicated to promoting positive norms that keep people safe and healthy! It is strongly recommended that all attendees wear a mask, regardless of vaccination status per the most recent guidance from the Los Angeles County Department of Public Health. Please check the event page for updates regarding COVID-19 safety and policies due to the fluid nature of the situation. Thank you for your ongoing efforts to protect the health and well-being of all Prevention Academy participants.
Questions
For registration and hotel questions, please contact Clarissa Lam Yuen at clamyuen@casat.org
For questions related to the Academy agenda, workshop options, and speakers, please contact Alyssa O'Hair at aohair@casat.org.
Facilitators and Speakers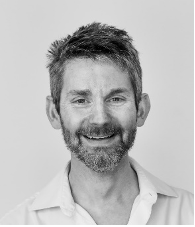 Jason Anderson, The Montana Institute Senior Trainer. Upon his discharge from the United States Army, Jason obtained his Bachelor's Degree in Criminal Justice (Minor in Psychology) at Moorhead State University.  He has worked in the field of probation since 1998 – spending a decade as an adult felony probation/parole agent and 5 years as an Evidence-Based Practices project manager/trainer for the Minnesota Department of Corrections. Jason became the Director of the Itasca County Probation Department in 2013. In addition to his duties as a probation officer and manager, he has served as a trainer of various topics including Motivational Interviewing since 2001. He is an active member of two school-based substance misuse prevention coalitions in his community. Jason began curriculum development and training delivery for The Montana Institute in 2016. A father of two boys (ages 18 and 21), he enjoys spending time outdoors with his family, singing in his church choir, community theater, and running an occasional race.
---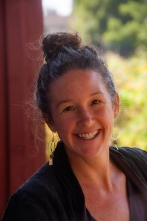 Deb Halliday. Through her consulting firm, Halliday & Associates, Deb Halliday brings over 25 years' experience working with communities to harness the creative spirit and commitment of nonprofit organizations, philanthropy, and the public/private sector to tackle complex, systemic challenges. She is a nationally recognized leader in collective impact. She regularly speaks with groups large and small about how, working together, we can have an impact on the communities we live in and the lives we share. She blogs at debhalliday.com.
---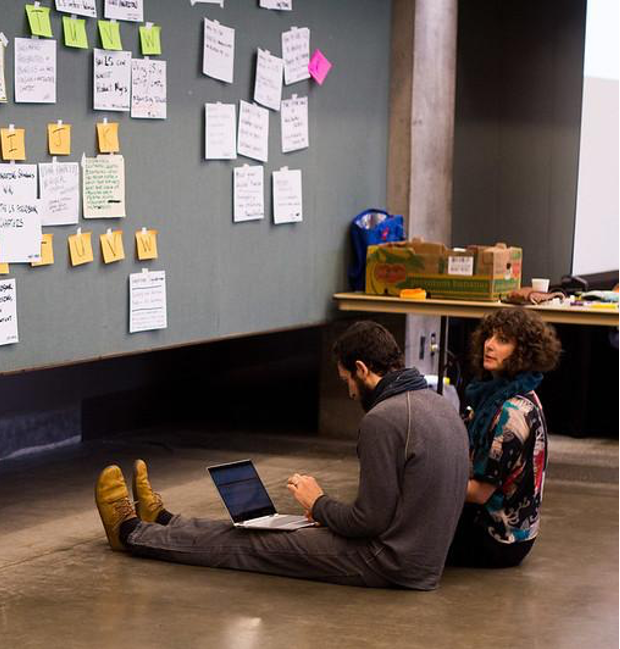 Anna Jackson & Fisher Qua. Both Anna Jackson and Fisher Qua began practicing with Liberating Structures (LS) in health & care settings about 12 years ago. Together, they lead LS learning experiences & workshops, consult with a large variety of groups & organizations, and support the spread of different facilitative practices through their consultating practice, Lucky Hunch.
Anna brings practical and artistic sensibilities to her work with Liberating Structures and other participatory approaches. Her background in the mental health recovery movement, peer-based learning & support networks, and facilitating in complex contexts gives Anna a depth and breadth of experience that is reassuring for groups taking on difficult, entangled, and often risky challenges. She has a MSSW from the University of Texas at Austin.
Fisher has a background in history, modern dance, learning and development, higher education management, and health improvement, particularly related to informal communities of care. Fisher brings eclectic skills to his consulting work and enjoys the novelty of working across domains, communities, and networks. He has a MEd in College Sports Management from the University of Washington.
---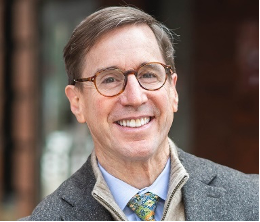 David H. Jernigan, PhD. Dr. Jernigan is best known for his action-research approach to the issue of alcohol advertising, marketing, and promotion and its influence on young people. His work has led to better advertising regulations and a clearer understanding of the evolving structure of the alcohol industry. His work is policy relevant and scientifically rigorous. Dr. Jernigan has been very active in translating research findings into policy and practice. He testifies regularly at city, state, and national levels around alcohol advertising and youth, alcohol availability, and taxation. He also trains advocates around the world using the best evidence.
Travel & Lodging Details
Lodging
Please use the following link to make room reservations: Westin Room Reservations
Upon arrival/check-in at the hotel, the traveler will need to present a credit card for room, tax, incidentals, and hotel fees.
Room Rate:  The event room rate is no longer available, please check with the Westin Hotel for available rates.
**Reservations must be guaranteed with a major credit or debit card and may be canceled up to 24 hours prior to arrival with no penalty. Late cancellations are subject to a penalty equal to one night's rate.
Ground Transportation
Transportation from Los Angeles International Airport (LAX) to Hotel/Meeting Location:
The Westin Los Angeles Airport offers 24-hour complimentary shuttle service between the airport and hotel. Follow the signs to the designated LAX Ground Transportation and Hotel Shuttle Pick Up/Drop Off locations. The Westin's shuttle runs every 20-25 minutes.
Parking
The Westin provides the following discounted parking rates:
$25 Self-parking per day, plus tax (Day use; does not include in and out privileges)
$40 Valet parking per day, plus tax (Day use)
$25 Self-parking per night, plus tax (Overnight; includes in and out privileges)
$40 Valet parking per night, plus tax (Overnight)
Meals
Participants need to purchase all of their own meals. No meals will be provided.
Click here for nearby dining options.
Important! If your plans change and you are unable to attend, please alert Clarissa Lam Yuen at pspttc-info@casat.org or (775) 682-8562 so that your spot may be given to someone on our wait list.